COVID-19 Public Assistance and Grant Resources for Nonprofit Organizations and Special Districts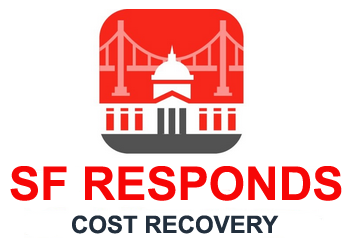 On February 25, 2020, Mayor London Breed declared an emergency in the City and County of San Francisco in response to the COVID-19 pandemic. On March 13th a nationwide emergency was declared. Due to the emergency, resources may be available to your organization in the form of grants from the Federal Emergency Management Agency (FEMA), California Office of Emergency Services (Cal OES), and through the Coronavirus Aid, Relief, and Economic Security Act (CARES Act), and other sources. 

The links and documents below provide information on resources for which you may qualify. For further questions, please contact SFresponds@sfgov.org 

For information on FEMA public assistance eligibility and application procedures for private nonprofit organizations, please refer to this chart here.New!

Last updated August 12, 2020. New items are marked New!
Cal OES Briefings
Cal OES hosted series of Applicants' Briefings for all counties, cities, special districts, school districts, tribal governments, state agencies, and eligible private nonprofit organizations that provide an essential social service in any of California's 58 counties. These briefings provide information on the application procedures, cost eligibility, documentation requirements, payment processing, and deadlines specific to the FEMA Public Assistance Program for the COVID-19 Pandemic. 

The materials referenced during the webinars can be found at the Virtual Applicants' Briefing page.
 
FEMA and Cal OES Public Assistance
Certain private nonprofit (PNP) organizations are eligible to apply for funding through FEMA's Public Assistance program. Please refer to the fact sheet here to determine whether your organization is eligible.
Eligible PNPs must own or operate an eligible facility that provides a critical service as defined below in Private Nonprofit Critical Services.

Special districts should also apply. See information here to determine if your district is eligible.

If you think your organization may be eligible, follow these steps to begin the application process with Cal OES:
Response & Recovery Resources
San Francisco Controller's Office SFPrepared website. Refer to the resources linked under Recovery (and Response, as applicable).
Trainings and Briefings
CARES Act Funding
CARES Act funding, eligibility, and more information is available here.

Some highlights of the program that may be applicable to your organization are:
Paycheck Protection Program (PPP), which provides loans to certain tax-exempt organizations to cover 2.5 months of payroll costs
Economic injury disaster loans
Payroll tax credit
Industry stabilization fund

Nonprofits
PPP
Economic Injury Disaster Loans
Reimbursements for "Reimbursable Employers"
Payroll Tax Credit
Industry Stabilization Fund (loans to nonprofits with 500 to 10,000 employees)

Special Districts and Education

The CARES Act includes an Education Stabilization Fund, which provides $13.5 billion in K-12 formula grants to states. Each grant is distributed to a state based on its share of ESEA Title I-A funds.
Education Stabilization Fund: $30.75 billion for costs incurred by schools and for more technology to enable distance learning. The funds are to go to the most-impacted districts.

Available through the end of FY 2021
Applications accepted 30 days after bill enactment
Part of fund goes to local governments
For K-12 institutions, the bill includes funding to local districts for coronavirus-response activities, such as planning for and coordinating during long-term school closures and purchasing educational technology to support online learning for students.
 
Other Grants and Resource Opportunities for Nonprofits and Special Use Districts

Private Nonprofit Critical Services
Only certain private nonprofits are eligible for FEMA public assistance.

Education
Primary or secondary education as determined under State law and provided in a day or residential school, including parochial schools; OR
Higher-education institutions that meet all of the following criteria:

Admit students or persons having a high school diploma or equivalent;
Are legally authorized to provide education beyond a secondary level;
Award a bachelor's degree or 2-year degree that is acceptable as full credit toward a bachelor's degree or provides at least a 1-year training program to prepare students for gainful employment in a recognized occupation; and
Are accredited by a nationally recognized agency or association (as determined by the Secretary of Education).

Educational facilities that meet the above criteria are eligible without regard to religious character or use for religious instruction.
Emergency Medical
Emergency medical care (diagnosis or treatment of mental or physical injury or disease) provided in:

Clinics
Dialysis facilities
Facilities that provide in-patient care for convalescent or chronic disease patients
Hospices and nursing homes
Hospitals and related facilities, including:

Central service facilities operated in connection with hospitals
Extended-care facilities
Facilities related to programs for home-health services
Laboratories
Self-care units
Storage, administration, and record areas

Long-term care facilities
Outpatient facilities
Rehabilitation centers
Utility
Communications transmission and switching, and distribution of telecommunications traffic
Electric power generation, transmission, and distribution.
Irrigation to provide water for drinking water supply, fire suppression, or electricity generation
Sewer and wastewater collection, transmission, and treatment
Water treatment, transmission, and distribution by a water company supplying municipal water
Emergency Services
Ambulance
Fire protection
Rescue
Public broadcasting that monitor, receive, and distribute communication from the Emergency Alert System to the public
Administrative and support facilities essential to the provision of the PNP critical service are eligible facilities. Please see the FEMA Public Assistance Program and Policy Guide for more details.