National Cybersecurity Awareness Month 2020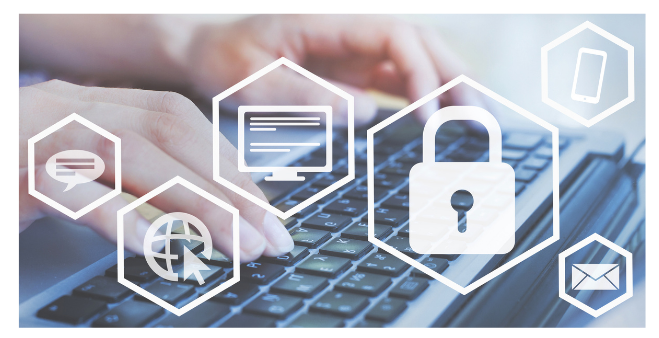 October is National Cybersecurity Awareness Month (NCSAM)! The theme for 2020 is "Do Your Part. #BeCyberSmart." The objective is to help to empower individuals and organizations to own their role in protecting their part of cyberspace.
The rise in fraud schemes related to the Coronavirus (COVID-19) pandemic is inevitable, according to the FBI. Scammers are using the pandemic to steal money, personal information, or both. And as we head into the holiday season, many of us will be making a lot of transactions online, this year more than ever. Foil COVID-related and holiday shopping schemes by remembering to:
Look out for phishing e-mails or phone calls claiming to be related to vaccines and "cures," home COVID-19 testing kits, charitable organizations you've never heard of, offers of general financial relief, or airline refunds you are supposedly due.​​

​

Do your research before:

Clicking on links purporting to provide information on the virus.

Donating to a charity online or through social media.

Contributing to a crowdfunding campaign.

Purchasing products online.

Providing your personal information to receive money or other benefits.
Help stop criminal activity by remembering these important tips:
Do not open attachments or click links within e-mails from strangers.

Do not provide your username, password, date of birth, Social Security number, financial data, or other personal information in response to an e-mail or robocall.

Always verify the web address of legitimate websites and manually type them into the browser.

Check for misspellings or wrong domains within a link (for example, a web address that should end in a ".org" ends in ".com" instead).
Resources and Links:
1. National Cyber Security Alliance 
2. Cybersecurity and Infrastructure Security Agency (CISA) of the U.S. Department of Homeland Security
4. City and County of San Francisco
a. SF Prepared
b. City and County of San Francisco is a NCSAM champion
c. Department of Technology - Microsoft Teams channel
d. SF Employee Portal (login required)
5. Center for Internet Security (CIS)
a. CIS blog
b. CIS toolkit
6. National Institute of Standards and Technology (NIST)
7. Chief Information Officers of Federal Information Technology
8. University of California, Berkeley