Cities Tackling Climate Change: San Francisco's Green Bonds Program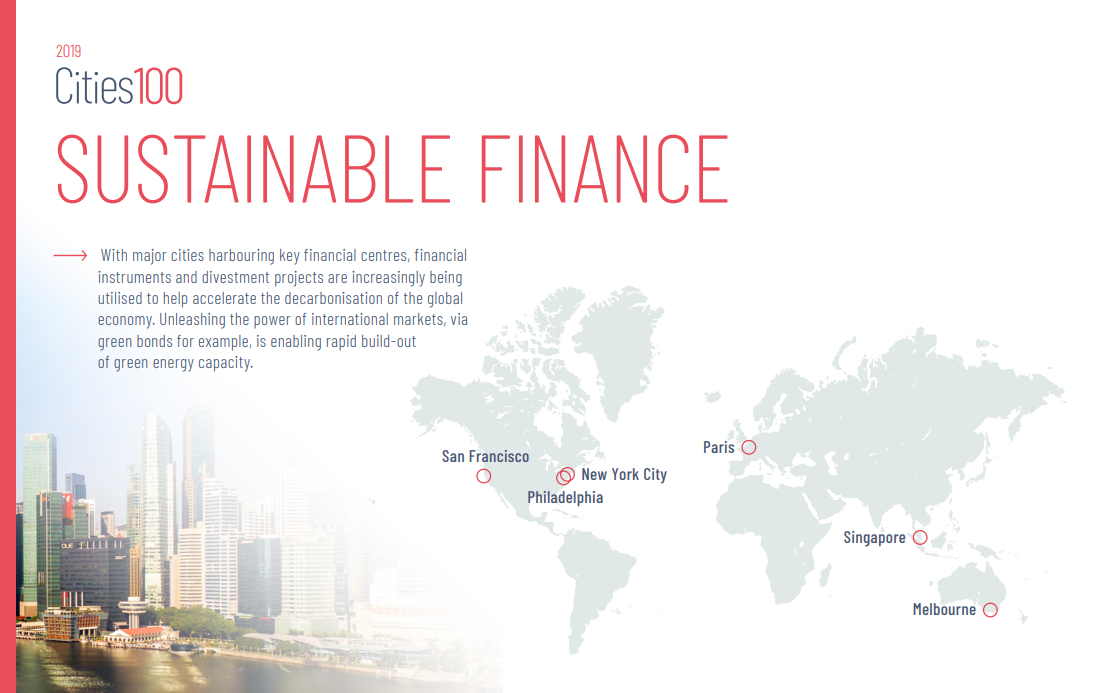 San Francisco, CA — San Francisco has been showcased in the Cities100 2019 digital report published on cities100report.com (see pp. 88–89 and 103–104) in collaboration between C40 Cities, Realdania and Nordic Sustainability. The internationally-distributed report highlights the top strategies that cities are taking to reduce greenhouse gas emissions and tackle climate change.
San Francisco's Green Bonds program began in 2015 with the issuance of the City's first Green Bonds by the San Francisco Public Utilities Commission to fund renewable energy investments. Since that time, the City has issued a combined $1.7 billion in Green Bonds, including $329 million in Green Bonds for the Transbay Community Facilities District to finance a portion of the Salesforce Transit Center led by the Controller's Office of Public Finance in collaboration with the Transbay Joint Powers Authority. To further support the issuance of Green Bonds, various City entities including the Office of Public Finance worked with Mayor London Breed to sign the Green Bond Pledge in September 2018, formalizing the City's commitment to climate-resilient infrastructure.
The Controller's Office would like to congratulate the CleanPowerSF program, also featured in the report, that will be receiving the C40 Cities Bloomberg Philanthropy Award at the 2019 C40 World Mayors Summit held on October 9th in Copenhagen.