When the unexpected happens, count on the Emergency Management Team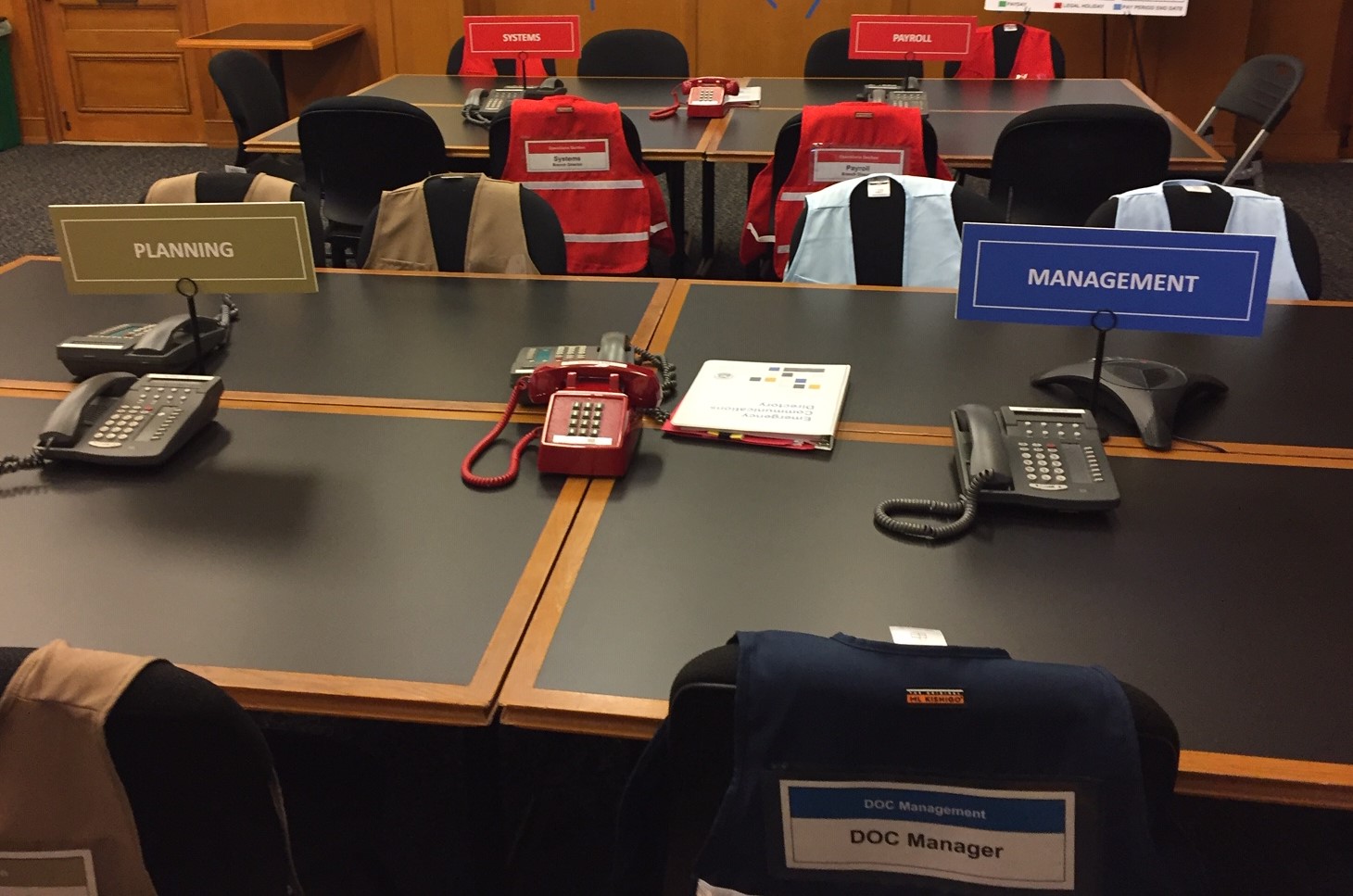 Contribution by Ben Rosenfield, Controller, City and County of San Francisco
Most of our goals for each year are outlined in our department performance plan. But sometimes the unexpected happens, new challenges arise, and new plans arise. With this in mind, I want to provide a brief spotlight on the fantastic work of our Emergency Management Team – Mark McLean, Alec Tune, and Claire Stone – during the Kincaid Fire in Sonoma County last month. The fire which started on October 23rd is now contained, but not before burning 78,000 acres, an area more than twice the size of San Francisco. Mutual aid was provided by San Francisco to assist local first-responders, with firefighters, police officers, and others from the City supporting the successful response to the fire. 
And, as is the case in any disaster, our department's support was required to support them, and all of us. The Controller's Offices serves as the head of the City's Finance & Administration Section during disasters, and given this lead role, the team supported the activation of the Emergency Operations Center during the event. Working with many partners throughout the department, the team quickly pushed out information necessary for tracking and recovery of city costs, leveraging training and practice that they have worked hard on during recent years. They helped with processes to identify city employees in potentially impacted areas, both by the Kincaid Fire but more broadly by larger PG&E power shutoffs around the Bay Area throughout the month. As they always do, they kept us informed of what was going on and provided information on what to do if we were impacted. We learned lessons from this incident that will help us with the next one, and the team is already underway with those next steps. 
Thank you, Mark, Alec, and Claire for the great and important work!
This latest post is part of our CON Spotlight series. There's a lot going on in the Controller's Office, much of it the behind-the-scenes work necessary to help City government work. To highlight some of this work and to acknowledge great individual and team acomplishments, we'll shine a monthly spotlight on some key projects going on around the Controller's Office.
---
Visit SFPrepared to access resources that will help your City team prepare for an emergency.