Lean Team Nominated for Global Public Service Team of the Year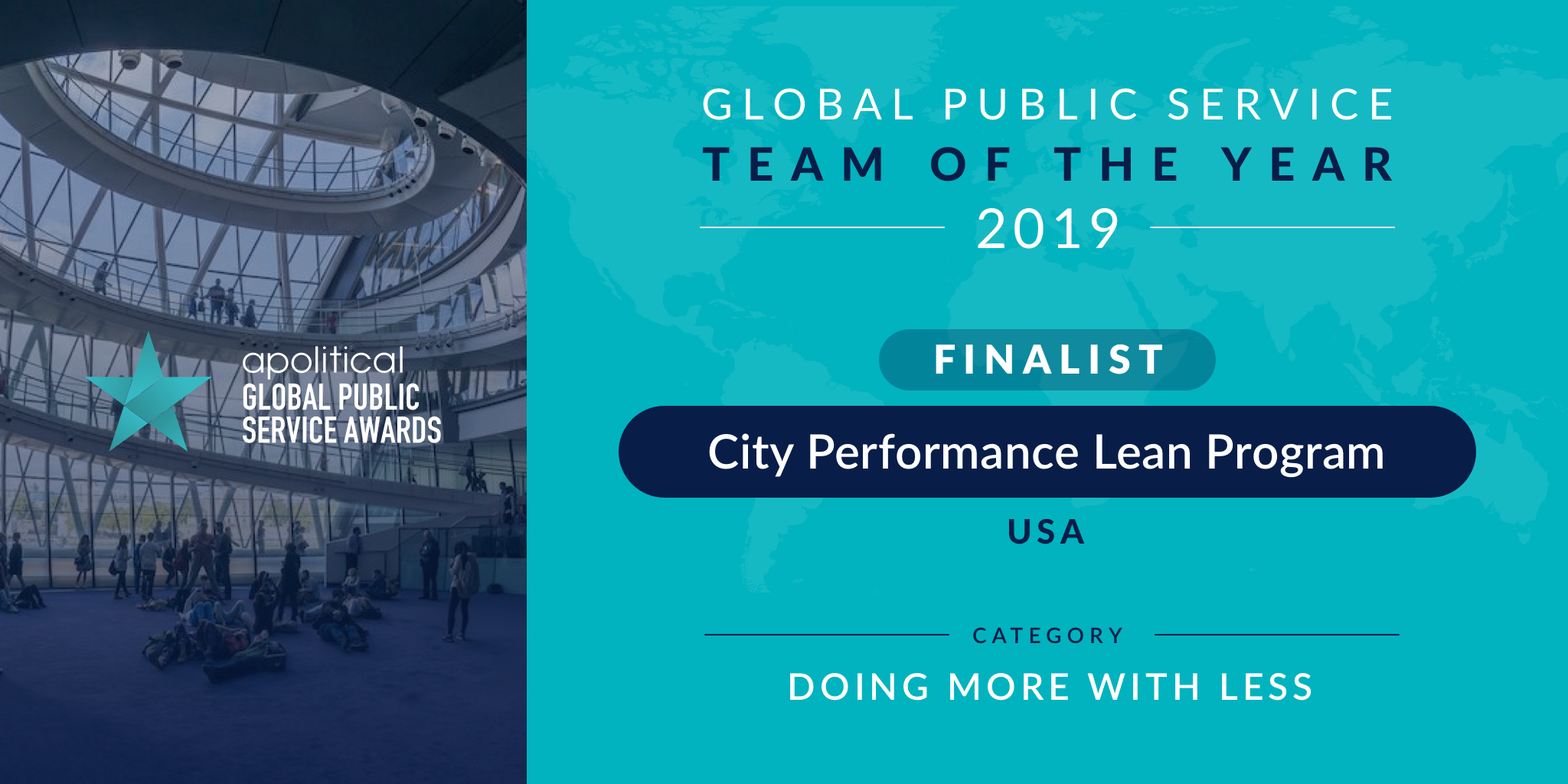 San Francisco, CA — The Controller's Office City Performance Lean Program is one of five international finalists for Apolitical's 2019 Global Public Service Team Award in the Doing More with Less category.
The Lean Program equips City employees at every level of government to rapidly and continuously improve the quality of government services. They train and coach City employees to execute process improvements in their departments using the Lean methodology, and help identify simple, low- or no-cost solutions that improve the daily lives of staff and citizens.
The team also coaches executives and managers to treat their staff as problem-solvers and create a culture of continuous improvement by bringing front-line staff face-to-face with strategic performance measures in daily huddles and then soliciting their feedback about what can be better. A notable recent success has been at the Public Utilities Commission, where this initiative helped to cut months off time-to-hire without hiring new staff or deploying new technology.
Congratulations to the Lean Team's Ryan Hunter, Catherine Omalev, Vivian Chen and Isabel Ochoa on making it to the final five.
---
Learn more about the Lean Team and how you can partner with them.