I. Current Projects
Increase Revenue and Cost Savings
Mental Health Medi-Cal Revenue Generation - This collaboration between the Controller's Office Performance Unit and the Department of Public Health will help more nonprofits to become certified as Medi-Cal providers and increase state revenues that can be claimed for mental health services. This will enable the continuation of critical behavioral health services while taking pressure off of the City's General Fund. The project will produce a Mental Health Medi-Cal readiness checklist and a user-friendly implementation manual by the end of calendar year 2011.


General Hospital Materials Management Contracting Analysis - The Controller's Office Performance Unit is assisting San Francisco General Hospital to capitalize on recent efforts to transfer cost savings improvements in procurement of patient care supplies to other areas of the hospital. We are also helping the hospital to explore further savings opportunities through improved reporting and price-checking. This analysis will be complete by April 2011.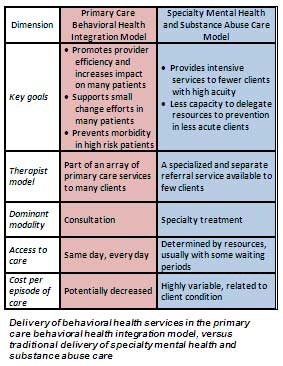 Increase Access to Primary and Community-based Care
Primary Care Behavioral Health Integration - The Controller's Office Performance Unit is supporting the Department of Public Health to implement a new public health care delivery model which integrates behavioral health into the primary care system. This means significant changes in patient treatment, intake, staffing, and information technology in the City's clinics. Integrated care will improve health outcomes, patient access to both primary and behavioral health care, and the efficiency and cost of the public health system. The project includes integration readiness reviews in 17 clinics as well as intensive training. A summary report was issued in January 2011 and can be found here.  Training activities are expected to continue into 2012.
Maintain Hospital Area Capacity
Laguna Honda Hospital Transition Assistance - For over three years, the Controller's Office Performance Unit has been collaborating with the Department of Public Health to ensure a well-organized transition to the newly built Laguna Honda Hospital. We have employed experts on budget development, support services, and housekeeping workflow analysis. The most recent initiative is the Organizational Effectiveness Project, which promotes resident-centered care that is consistent with the new facilities and best practices. Improvements seek the highest quality of life for each resident and will include more individualized - rather than institutional - routines. Read the assessment report here. The project will conclude with an implementation plan in 2011.
Increase Provider Coordination through Information Technology
Coordinated Case Management System Implementation Support - The Coordinated Case Management System is an integrated electronic charting, reporting, and communication tool for teams working with clients who are served across multiple systems of care. It pulls client histories routinely from twenty databases (e.g., citations, psych emergency, shelter) from five departments and integrates them into one electronic medical record, making it the first-ever comprehensive database of adult vulnerable clients in San Francisco. The Controller's Office Performance Unit is supporting the development of the Coordinated Case Management System with data modeling and strategic grant planning.
Improve Nonprofit Accountability and Capacity
Citywide Community-Based Organization Consultation Process - The Controller's Office Performance Unit seeks to improve accountability and capacity among the City's nonprofit service providers as they cope with reduced budgets and increased service needs in the current economic climate. We are collaborating with the Mayor's eOffice and City departments to conduct a dialogue with nonprofits on these issues.  A report on these efforts was issued in December 2010 and can be found here.


Nonprofit Monitoring and Capacity Building Program 

(Click on the link to go to project homepage)

- This program establishes fiscal and compliance standards, coordinates City monitoring of its nonprofit contractors, and provides training and coaching for contractors and City staff. Training topics include board governance, budgets, financial reporting, and cost allocation.


Roots Fellowship Evaluation - The Controller's Office Performance Unit is partnering with the Department of Children, Youth & Their Families to evaluate the Roots Fellowship - a program to nurture promising leaders in San Francisco's nonprofit community. The evaluation, which will be complete by April 2011, examines the impacts of the fellowship on nonprofit leadership, service delivery, and organizational capacity, as well as provides recommendations for the City's nonprofit capacity building work more generally.
Improve Nonprofit Service Outcomes
Substance Abuse Treatment Evaluation - This evaluation will determine whether the City's substance abuse treatment services (provided by nonprofit contactors) are optimally effective in responding to the long-term nature of recovery and addiction and make recommendations to improve the system. This evaluation will track current and former clients at three assessment points over 18 months and examine how they access, engage, and sustain services; the typical pathways of recovery/relapse; and utilization of City health, human, and public safety services. The Controller's Office Performance Unit is working closely with specialist consultants, the Department of Public Health's Community Behavioral Health Services, and an advisory group of technical experts. Interim evaluation results will be available in the fall of 2011, and final evaluation results will be available in 2012. 


Violence Prevention and High-risk Youth Workforce Development Evaluation - This evaluation will help us better understand the impact of our City-funded nonprofit programs on outcomes such as recidivism, truancy, suspension, and high school completion rates. The City will use the results to refine its approach to maximize the impact of programs in future funding cycles. In late 2011, a mid-term report will be available, as well as a report that assesses the capacity of funded nonprofits to administer performance measure instruments. The final report will be complete by the end of 2012.