Data Academy: Teaching City staff to harness the power of data for public good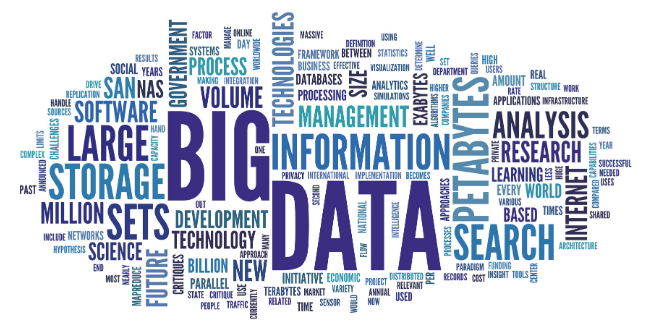 Contribution by Francisco Alvarado, Michael Perlstein, and Sherman Luk
Once each week, 25 City employees from a host of different departments gather in City Hall to learn about data visualization, information design, process improvement, Excel skills, or any of roughly two dozen offerings from Data Academy. Most people who attend are analysts – though by no means all – and while some will be picking up new skills, others are there simply for refreshers. The motivations for attending vary too. Sometimes a specific project drives people to learn a new program or set of skills. Other times City employees want to streamline a process they inherited, and still others come for professional development and knowledge sharing with colleagues in departments outside their own. One thing is clear, though, even with this diversity of goals and abilities: there's a widespread need across the City's workforce for hands-on, practical education and exposure to tools for thinking about and communicating with data.
Data Academy was founded as a partnership between San Francisco's DataSF team and the City Performance Unit of the Controller's Office following four wildly successful pilot workshops. Recognizing the strategic importance of data and the lack of just-in-time analytics training, we set off building our Academy with the ambitious mission of teaching City staff key skills needed to make City services efficient and effective. All of San Francisco's priorities – from housing, to public safety, to mental health care, to ensuring equitable access to parks – rely on City staff's ability to gain insight from data. But data skills are a moving target as new software tools become available and data becomes more complex, and it takes work to keep up-to-date and ensure our departments are making the best possible decisions with the information they have.
As noted in a 2017 post by Harvard's Ash Center, "a city's data is one of its most valuable assets" if staff can effectively use it. With mountains of data at our fingertips, attempting to analyze and make sense of it all can feel like a daunting task. Our classes are designed to be approachable:
1. There is no cost to the learner or department;
2. Classes are designed to run for three hours or fewer; and
3. They're built around practical experiences.
This allows staff to fit class time into their busy schedules and implement what they've learned that same day. We also like to orient our classes towards beginner and intermediate learners so as many people as possible can benefit. Our goal is to show people what's possible and give them some base-level skills to get started. Then, we send them off to practice and keep learning.
The low barrier to entry and focus on tangible skills have led to explosive growth for Data Academy, with attendance ballooning from 80 students in 2013/14 to more than 1,400 in 2018/19. Despite this growth, the program has maintained a satisfaction rating of more than 98% and all courses are still taught by volunteer City staff with an interest or expertise they want to share with colleagues.
Data Academy's impact can be seen even beyond the thousands of City employees who have taken our classes. All course materials are available for free and posted online, and jurisdictions from around the world, from Japan to Canada, have reached out for advice in setting up their own academies. Durham, North Carolina modeled their own program after San Francisco's Data Academy, as did Santa Clara County. The program was also recognized as one of 100 teams teaching government the skills of the future by Apolitical and we're continually developing new courses to meet the needs of City staff.
Follow the San Francisco Controller's Office @sfcontroller on Twitter and subscribe to our reports.
---
If you are a City and County of San Francisco employee and would like to be notified of upcoming classes, you can sign up for our notification lists here. You can also browse our course catalogue, see upcoming classes, and view any course materials on our website www.data.org/academy.
And if you have any other questions, feel free to reach out to DataAcademy@sfgov.org. We hope to see you in class soon!