CCSF ePayroll – Online Paystubs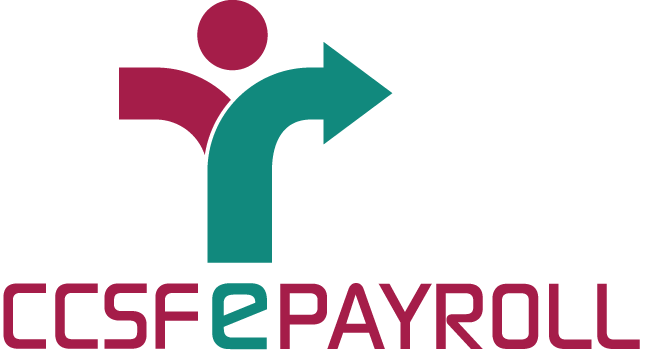 Welcome to CCSF ePayroll - a service for City and County employees to view their paystub information online.
IMPORTANT
FLSA Overtime Payroll Program for Hourly (Non-Z Symbol) Employees – Effective October 20, 2018, the City implemented a new, citywide Fair Labor Standards ACT (FLSA) payroll program. Click to read more.
A new authentication and login reset process began July 2016. Click to read more.
News
Report improper activities by City employees or the misuse of public funds and resources to the Office of the Controller's Whistleblower Program. Visit www.sfgov.org/whistleblower for information on how to file a complaint.
This year's Employment Tax Rates & Taxable Wage Base Limits are available to view and download here
Pay related information and request forms are available on S.F. Employee Portal Support
Direct Deposit

Direct Deposit Authorization Form

www.bankonsf.org   Bank On San Francisco - Makes it Easy to Get a Bank Account
 Online Paystub

 FAQ: Frequently Asked Questions

 Using CCSF ePayroll by Phone (PDF)

 Kiosks Available to View and Print Electronic Pay Stubs

If you are having difficulty using your Employee ID and PIN to access ePayroll, please call the following toll-free customer support number between 6 a.m. and 6 p.m.: 1-866-314-3729
User Tips for ePayroll
The CCSF ePayroll Employee ID is your DSW number on the back of your City ID badge. Your DSW number could be on your department ID (Rec/Park) or your department's self service page (Police & Fire)
Your PIN is 8 to 16 numbers only
If you have questions regarding your pay information, please contact your
department payroll office
Bookmark this page or add it to your Favorites for easy future access